Posts Tagged 'facebook'
1 item.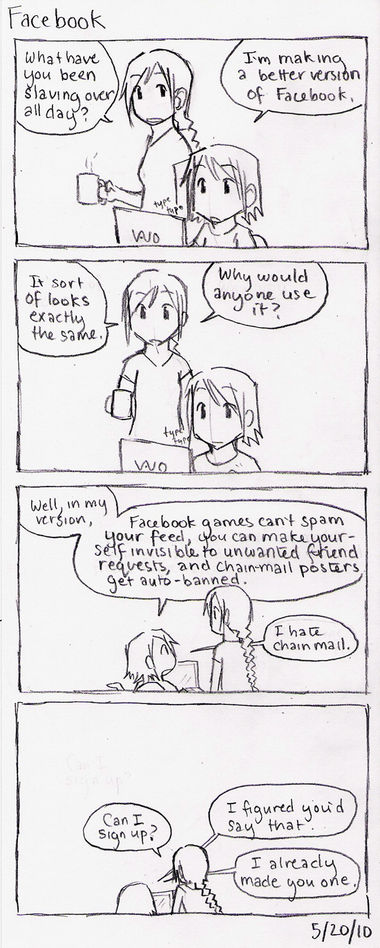 Last blog post of the quarter. Thanks to the fellow students that read my comics and blog posts! I hope you guys continue to come back to Herogirl

Overall, I think I'm pretty satisfied with the features Facebook does have. Without maybe some serious research, I'd be hard pressed to find any features to add. However — and I'm sure I speak for most people — there are things I think Facebook could do without. The following list is mostly made up of demands for Facebook to do things differently, rather than additional features.