Posts Tagged 'gossip girl'
1 item.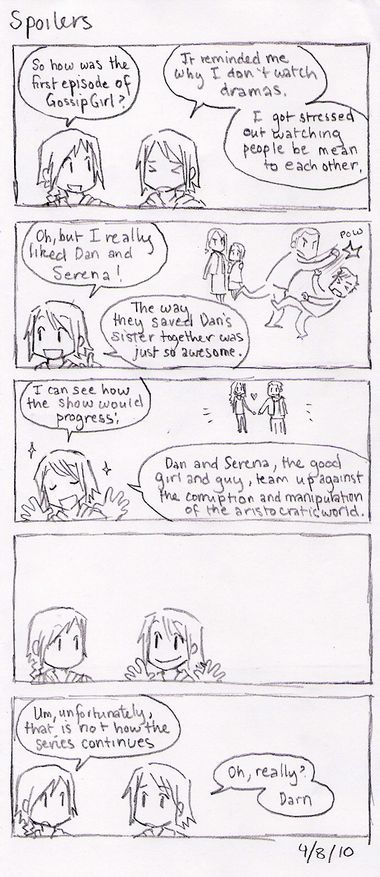 Thanks everybody for the thoughtful responses on the last post and the support for the comics

This week we were assigned to read Digital Storytelling by Carolyn Miller and Playing Dress Up by Louisa Stein. In addition we were to watch the pilot episode of the TV show Gossip Girl, and an episode of a soap opera of our choice.