Posts Tagged 'knytt stories'
1 item.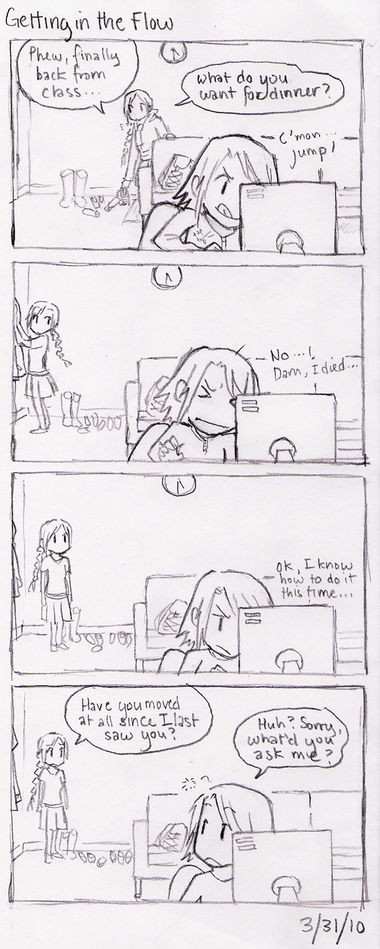 For one of my classes, I have to do a blog post weekly based on some reading we are assigned. We had the option to set up a blog on wordpress.com for this purpose, but since I already have a blog, I might as well use it! Plus, I get some motivation to draw comics that accompany my blog post responses, so at the very least, maybe it will make grading a bit more interesting for the TA.
This week, we were assigned to read chapters 3 and 4 of "The Flow" by Mihaly Csikszentmihalyi and "Why We Play Games" by Nicole Lazzaro of XEO Design.