Posts Tagged 'professor layton'
2 items.
February 5th, 2013
by jojo

Be careful with Facebook Graph Search… more secrets may be revealed than intended!
Bleh, another filler diary comic, as it's another busy school week. One of these days I'm going to stick to my resolution to save Saturdays for comic work!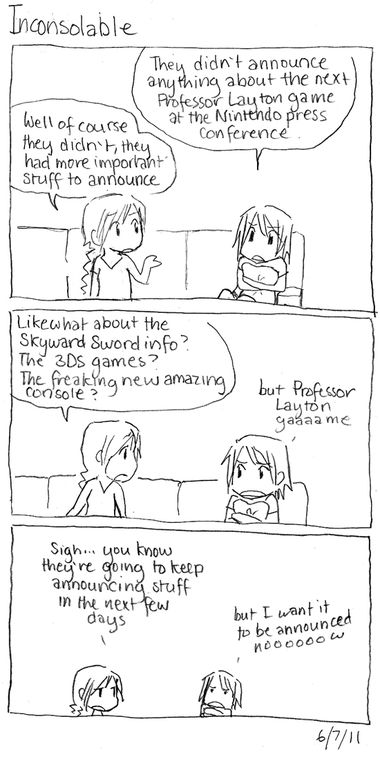 Sooo E3 is happening right now and dear goodness the Wii U sounds cool (the name is okay). My drool-factory for the 3DS has also been started up again, aarrrgh
Was disappointed Professor Layton isn't popular enough to even show up for a few seconds in those trailer mashups during the presentation. Ah well. I hope I hear an official announcement soon.